Senao-NUB362
Vitals
Manufacturer : Senao
Model : NUB-362
Type : Client USB Adaptor
External Antenna Jack : Internal U.FL connector
USB Ports : Mini-USB device port
Protocols : 802.11b 802.11g
Power : 200mW (23dBm)
Wlan Chipset : Atheros
Transmit Power :
Recieve Sensitivity :

-96dB @ 1Mbps
-91dB @ 11Mbps
-76dB @ 54Mbps

Available New : Yes
Average Price : US$75
Vitals last updated : 29 August 2005
Official Details

Senao Datasheet:

http://www.senao.com/english/product/driverdb/000168303/NUB-362-Datasheet_08222005.pdf
Pictures
OEM Firmware
Alternate Firmware
Support Forum
Misc Notes & Links

Review here:

NUB-326 review
Scroll down to July 22, 2005

Internal photo: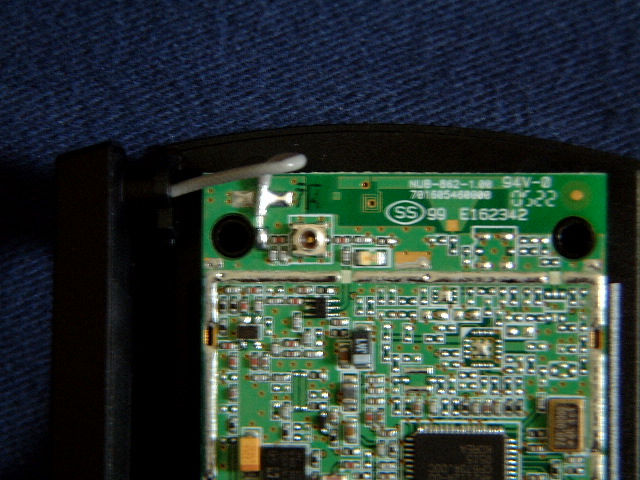 Available here:

http://keenansystems.com/engenius_senao_nub-362_200mW_usb_adapter.htm
Modifications / Addon's

The internal U.Fl connector means external antennas could be added to this device.


Discussion

It would ge good to know the maximum USB cable length this device can tolerate. Some 802.11b USB client adaptors can successfully operate over at least 10 metres of USB cable. A hub is needed at the far end of the cable though.


Related devices
Senao NUB-362(EXT) b/g USB Adaptor with External antenna connector
Senao NUB-862 a/b/g USB Adaptor
---
Version 1 (current) modified Tue, 03 Jul 2007 23:12:20 +1000 by

Dan

[EditText] [Spelling] [Current] [Raw] [Code] [Diff] [Subscribe] [VersionHistory] [Revert] [Delete] [RecentChanges]